The United Nations are currently rolling out Agenda 2030, with the notorious "sustainability goals". This worldwide project aims to completely transform every aspect of human existence: food, sexuality, family, work, finance, health, education, everything! This will supposedly put an end to poverty, hunger, inequality, sickness, and other bad things. A former executive director who worked at the UN for two decades, tells a different story. He explains that the UN is controlled by criminals who use it to enrich themselves, and enslave humanity.
WATCH "SECRETS OF THE UNITED NATIONS"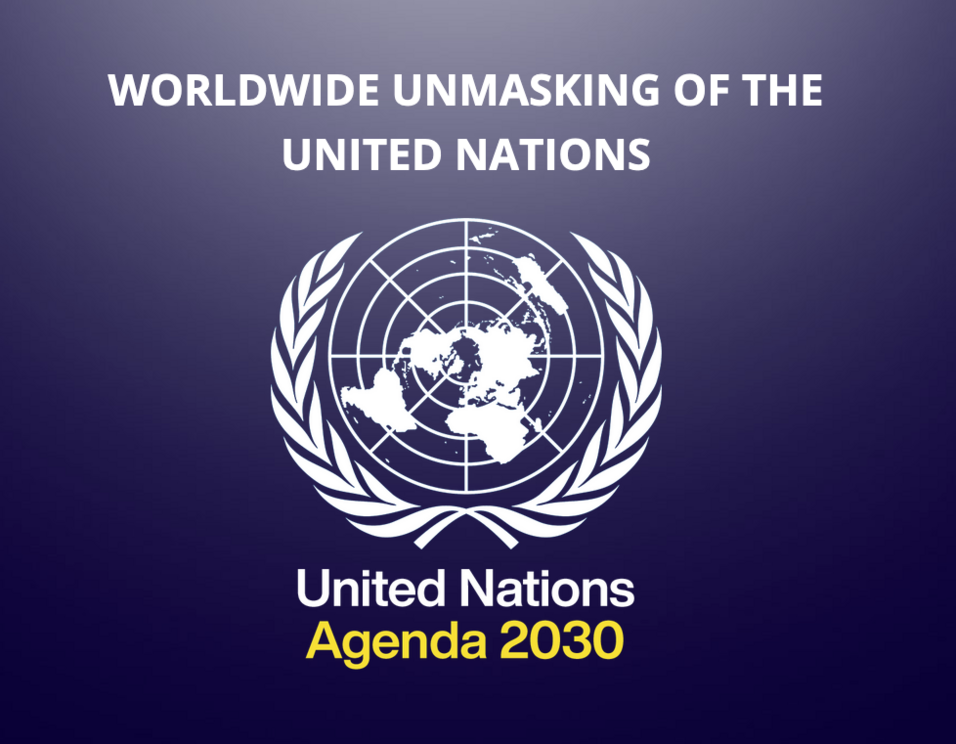 If video doesn't play well, click here for alternative version
Download this video for free, and upload it anywhere you want.
Post it on social media, your own blog, etc.
ENGLISH
https://stopworldcontrol.com/unevent
FRENCH
https://stopworldcontrol.com/fr/nu/
DUTCH
https://stopworldcontrol.com/nl/un
GERMAN
https://stopworldcontrol.com/de/uno/
ITALIAN
https://stopworldcontrol.com/it/dellonu/
SPANISH
https://stopworldcontrol.com/es/dellaonu/
PORTUGESE
https://stopworldcontrol.com/pt-br/dellasuno/
We need your help
I exhausted our resources to make this world changing (and potentially world-saving) project, that is causing mass awakening in many nations. I took a risk, trusting that the support will come. If you appreciate what I am doing, then please do an effort to help us out financially. The total expense for this entire project is about 20k. Thanks for standing with us in the fight for the future of humanity.
also available on Rumble: https://rumble.com/v27ggd7-secrets-of-the-united-nations-what-everyone-should-know.html