For the latest videos please go here: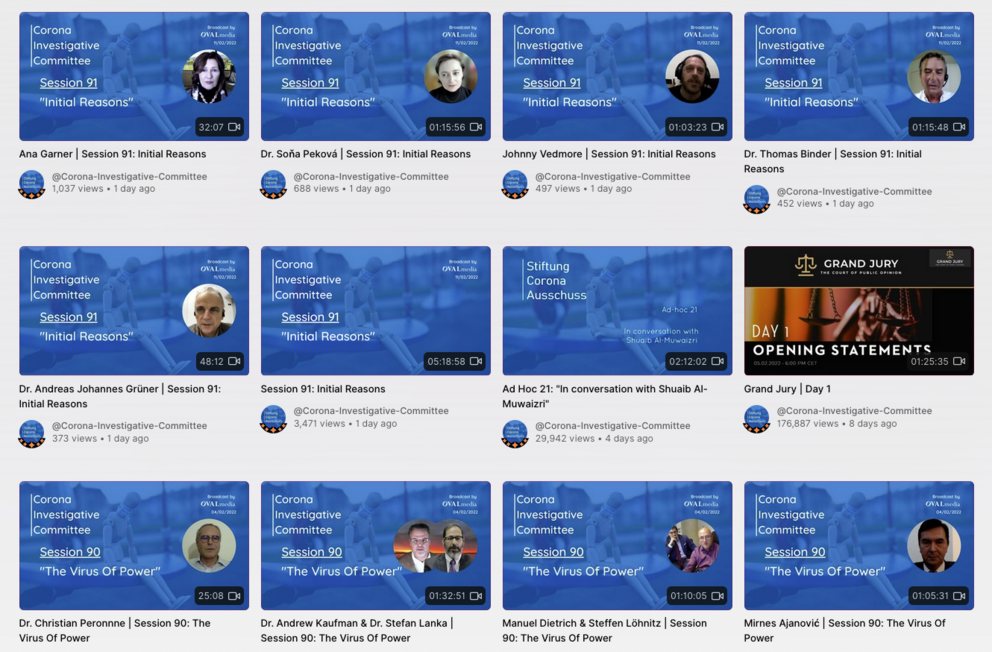 The Corona Committee was formed by four lawyers. It is conducting an evidence review of the Corona crisis and actions.
Learn more about the committee: https://corona-ausschuss.de/en
Anonymous tips to the Corona Committee: https://securewhistleblower.com
Dr. Reiner Fuellmichs english Telegram channel: https://t.me/s/ReinerFuellmichEnglish
Telegram OVALmedia: https://t.me/OVALmedia_englishTor:
http://2hfjtvg32qm6kjo2esoqu3djhc6xctn2wofnkrpc4vjez47a5wei44qd.onion/Only through your donation the work of the Committee is possible.
https://corona-ausschuss.de/en/donate/
Unfortunately, we cannot issue donation receipts at this time.
The Corona Committee Foundation is the producer of the live streams and responsible for the content.
OVALmedia Berlin GmbH is responsible for the technical transmission. Both finance their work through donations. Please support OVALmedia as well.
https://www.oval.media/en/donations/donate/
Intended purpose: "SCA"
Site