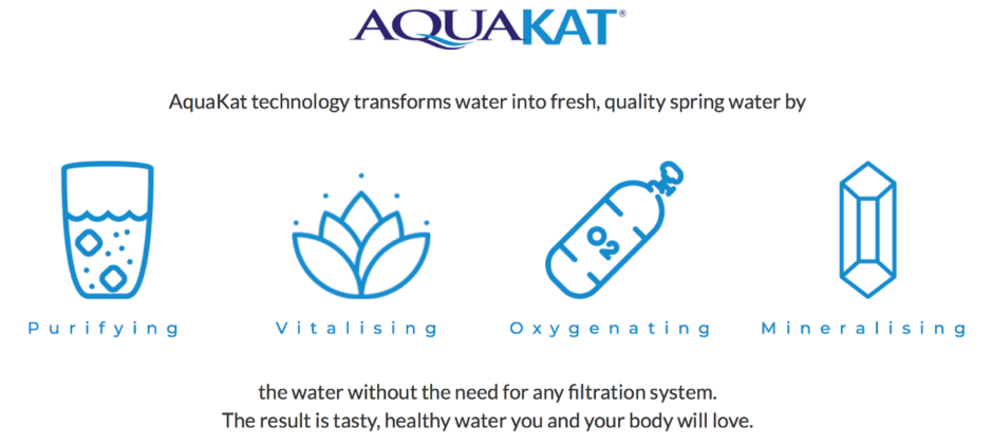 Introducing Aquakat advanced water technology
"I am really excited to be able to showcase and sell this amazing technology. The Aquakat water technology is almost out of this world."
– Duncan Roads, NEXUS Editor
Aquakat's Health Benefits
• Changes the structure of the water molecule and memory of water, eliminating the harmful effects of fluoride chlorine and other toxic elements without a filtration system resulting in overall enhanced physical wellbeing
• Tastes great and increases alkalinity (elevated pH) resulting in overall physical well-being
• Energetically cancels harmful information in water
• Optimises solubility and higher absorption capacity of mineral substances in the water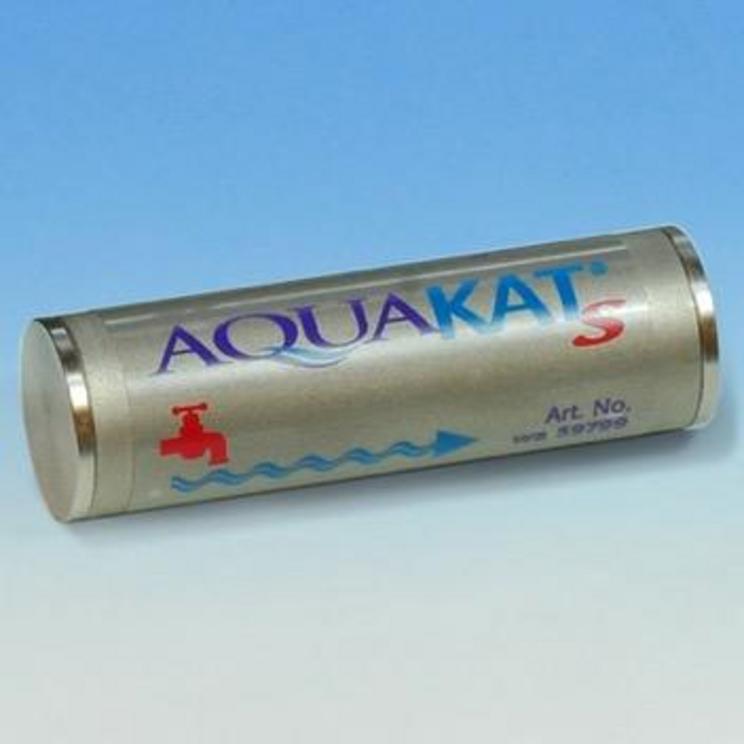 Suitable for single taps, showers, mobile usage – take this lightweight device with you everywhere you go, e.g., use in hotels etc.
  100 litres per day
  Fits directly onto the outside of a tap, close to the tapping point with clasp and strap provided.
Find out more…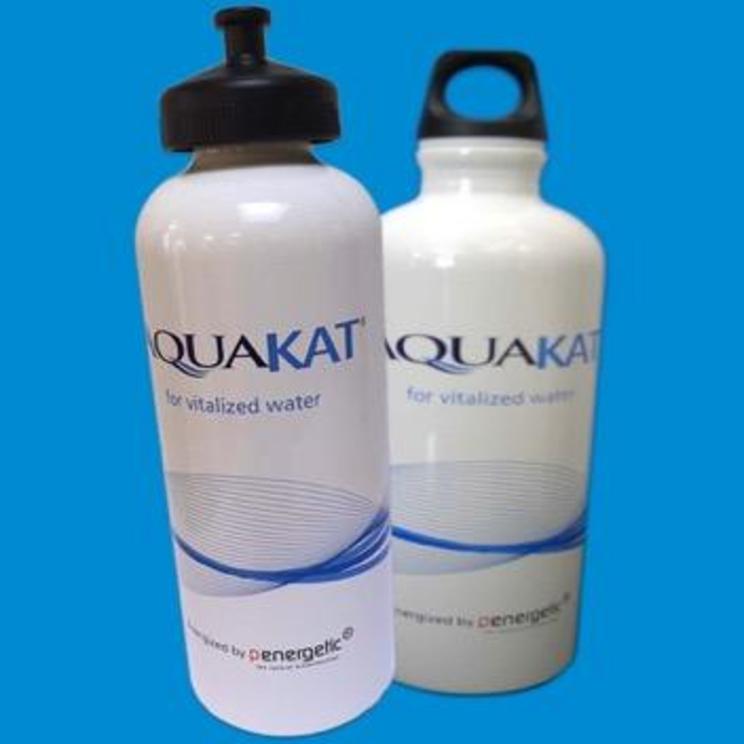 AquaKat's Sigg Water bottle made by the world famous Sigg of Switzerland.
Convert tap water into natural spring water with AquaKat's newest water bottle. This lightweight bottle is aluminium treated with the AquaKat technology within the bottle, eliminating the energy matrix of fluoride, chlorine and chemicals in the water.
The SIGG inner liner consists of various constituents/ingredients. The main material used is a special polyester resin. These are also found in many other types of packaging for known branded products in the food and drink industry. The raw materials used are both BPA- and phthalate-free, as well as free of VOCs (volatile organic compound). The manufacturing process ensures that the SIGG multilayer has excellent durability and performance characteristics. All the material used in the manufacture of the new SIGG EcoCare comply with EU directives and FDA guidelines.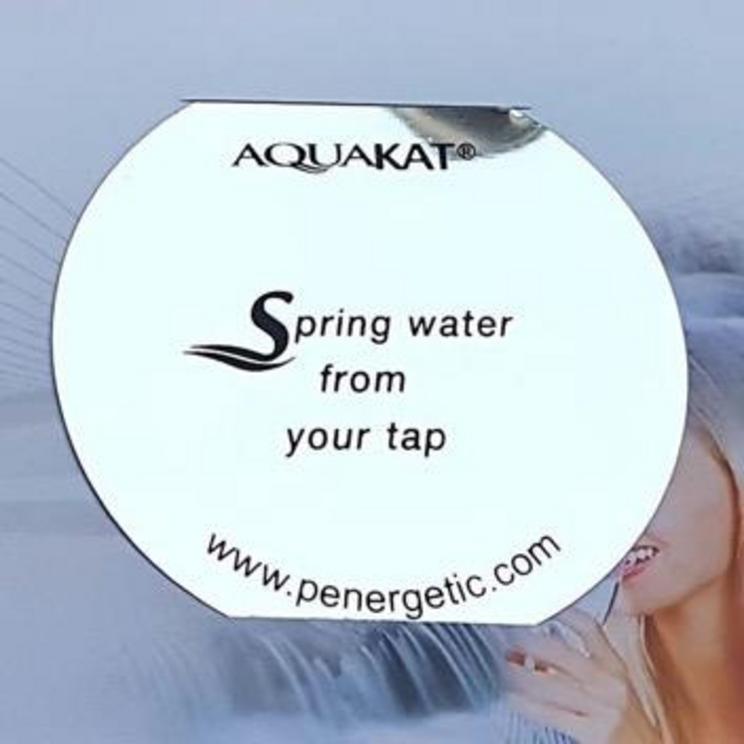 This amazing little disc does is great in your water jug at home, for your water bottle when you are on the go. Coil it up and put it into the bottle neck of any wine, beer or liquor bottle and pour the liquid without any droplets, while energising your beverage at the same time! Suitable for cold water applications.
AquaKat's 'L' or Large Portable. 
Suitable for one or two-family homes. Cold water vitalisation, swimming pools.
Water volume: 3,000 litres day
 
Suitable for apartments, small homes, commercial application.
Water volume: 2,000 litres day
Fits around thin pipes or taps.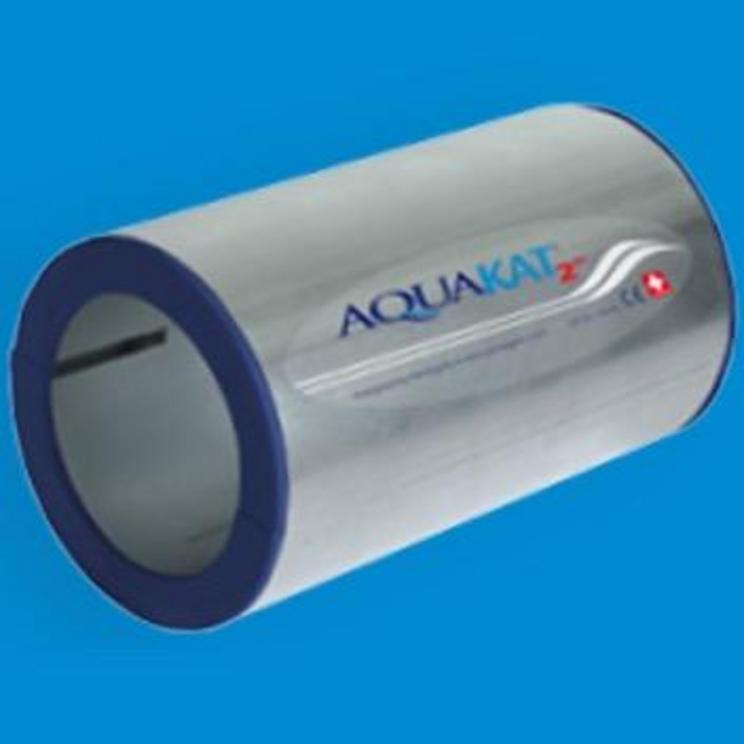 Suitable for multi-family homes, apartment buildings, large scale commercial & industrial use.
Water volume: 12,000 litres day.
Fits around mains pipe to house or building.
More at Nexus Online:
Online/Digital Subscription
Gift Online/Digital Subscription
Subscriptions  |  Download Magazines and Articles  | NEXUS hard copy back issues  |  Books and eBooks  | 
DVDs and online viewing
Tools for Health & Wellbeing  |  EMF Protection  |  Eco Lifestyle  |  Shungite
Skin, Hair, Body, Teeth  |  Nutrition & Health  |  NEXUS Shop Products & Gifts
---