The former Master of the High Court in Ireland alleges that there is collusion between certain State bodies and the American vulture funds to ultimately defraud homeowners.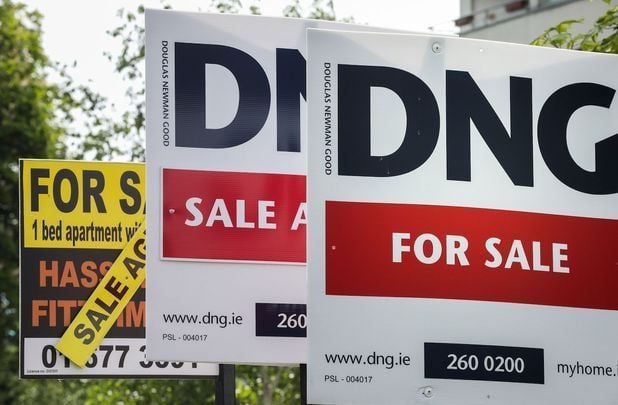 Today's dramatic headline hides what may be one of the most explosive financial hand grenades to ever explode in Wall Street and it comes over the Atlantic from Leinster House in Dublin.
Edmund Honohan, the former Master of the High Court in Ireland, had written a substantial eight-page letter, addressed to all elected TDs and Senators in Dáil Éireann, exposing serious wrongdoings between the Irish Government and the mainly Wall Street-backed vulture funds that continue to pick apart the Irish housing sector, bone by bone.
During Leaders Questions in the Dáil on Thursday, November 9, Deputy Mattie McGrath, Leader of the Rural Independents Group, said he also shared "crucial details" with all TDs "outlining misconduct in the banking system" over the past few weeks.
McGrath said: "This misconduct has significantly affected our economy, the lives of many homeowners, family farms and small businesses."
He added: "Deceiving the courts and homeowners is a very serious issue."
Honohan had addressed his eight-page letter to all Irish TDs and Senators, outlining how certain government departments, and the Courts, are continuing to facilitate Vulture Funds with illegally registered charges on family home mortgages.
Essentially, the Master is alleging that there is collusion between certain State bodies and the American vulture funds to ultimately defraud homeowners, with their legal teams dishonestly claiming to be the "beneficial and legal owner" of the charges on homeowners' land folios.
The Master also says that they have no right whatsoever as they are not the "true owner" of the mortgage and are only awarded "servicing rights" so cannot take mortgage holders in debt to Court for that very reason. "It's not just about fraud. It's about new EU Directive protections for borrowers, both those in arrears and those not."
In his speech on Thursday, McGrath said: "I am deeply concerned about fraudulent actions by vulture funds that are influencing our courts and land registry in Ireland."
A spokesman for the Rural Independents Group told this reporter that the Master of the High Court has clarified that "he was hoping that a complete reading of the letter would reveal that there is a need to raise the subject of general consumer credit in the Oireachtas. There is no point in passing the Consumer Rights Act 2022, in the Dáil, if nobody knows about it.
"It is important to emphasise the fact that the new EU 'Moritorium on Possessions', coupled with the revelations about the massive rise in interest rates being foisted upon those who have had their mortgages taken over by "servicers" such as Pepper, who are unlawfully claiming a liberal right to increase the interest rates way above what the pillar banks are currently charging.
"In Ireland, legal aid only exists for a defence in criminal cases, and therefore people with mortgage arrears, and in court, cannot avail of any legal assistance unless they pay for it themselves.
"The Oireachtas can't do anything about perjury, but it can demand that the new EU mortgage moratorium be introduced and policed."
Master Honohan went on to state: "For my part, I wrote to TDs to notify them of this breakthrough because nobody else will tell them and I hoped judges and lawyers would come to hear about it… How else will they find out?"
Referring to the extensive lobbying by Vulture Fund representatives, The Master also questioned: "What did they ask for and will the Taoiseach now go back to them for answers to the allegations now being made against them?"
Finally, the Master concluded: "That regulation of Credit Servicers is a matter for the Central Bank, and, if it fails, may yet be the basis for a claim for "ex gratia" payments for mortgage holders compensation from the vulture funds, if the Ombudsman ultimately so recommends."